The death of friends Justine Teixeira and Paishnarine Hansraj (Richie) are under investigation by the police. The two were found motionless in a car in the parking lot of the Marriot Hotel on Saturday.
The Police in a press statement said at approximately 00:16 hrs ranks at the Brickdam Police Station received a call about two bodies lying motionless in a car in the hotel parking lot.
At the hotel, a 28 year old employee told ranks that on Friday, April 22 at 23:30 hrs, he received a call from Justine's mother, June Teixeira. The mother asked that someone check in on her son, as he was experiencing a seizure.
However, according to the employee Justine was not in his room when he checked. He then went to the parking lot where Justin's car was.
In the parking lot, the employee said when he approached Teixeira's black Honda Vezel motorcar, he observed 34 year old Teixeira sitting in the driver's seat, and all the windows of the vehicle were partially down. As he opened the front passenger door, he saw 25 year old Paishnarine Hansraj (Richie), of Hague Backdam, West Coast Demerara, sitting in a crunch-like position. He then placed a call to emergency 911. When the emergency team arrived, the two were pronounced dead at the scene by a doctor.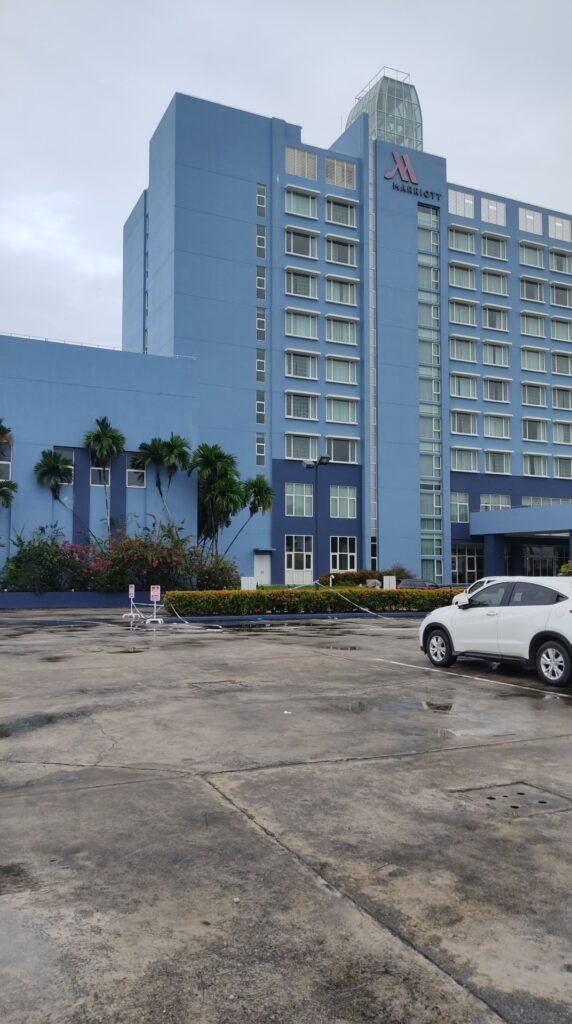 According to the press statement, an inspection of both bodies at the scene by the police did not reveal any visible marks of violence. However, ranks processing the scene found a plastic container, in which a whitish hard substance was found. The container was in the back seat of the car. Initially, the police said the substance was suspected to be narcotics, however, this was ruled out during an analysis at the Guyana Forensic Laboratory.
The communications department said the substance will now be sent overseas for further testing as it is suspected to be sodium cyanide, which when ingested could be lethal in small quantities. The department said the local laboratory lacks the capability to confirm if the substance is indeed sodium cyanide.
A post mortem examination will be conducted on both bodies.
Teixeira was employed with American Airlines as a flight attendant while Hansraj was a singer and producer.