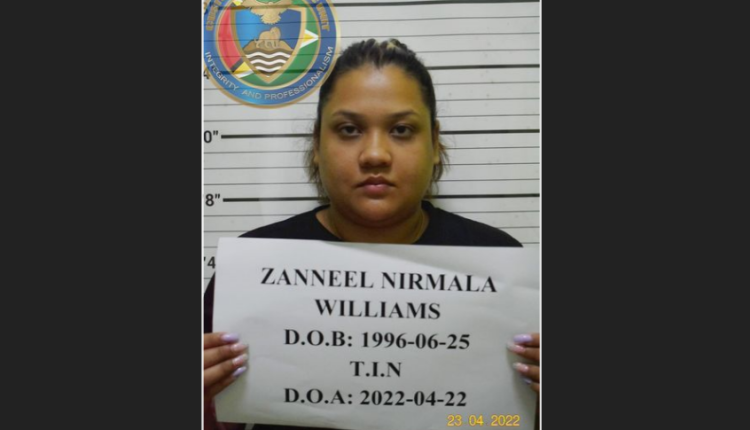 25 year old to be sentenced for 21.2 pounds of cocaine pending psychiatric evaluation.
A young woman arrested last Friday with 21.2 pounds of cocaine, today pleaded guilty to trafficking. Zanneel Williams of Lamaha Gardens appeared in the Diamond Magistrates' Court where she accepted responsibility for the drugs concealed in her laptop bag and strapped to her body.
However, she was not sentenced immediately, as the magistrate instead requested a psychiatric evaluation be conducted. Sentencing is expected to be handed down on May 30th.
The twenty-five-year-old former employee of the Department of Public Information (DPI) was an outgoing passenger to New York from the Cheddi Jagan International Airport when she was subjected to a search and the discovery made.
According to CANU, secreted in Williams' laptop bag was 7.962 kg of cocaine or the equivalent of 17.5 pounds and 1.666 kg or 3.67 pounds strapped to her body. The drugs had a street value of GYD$ 5 Million or USD$ 300,000.
Two other persons arrested in connection with the drugs also appeared with Williams but pleaded not guilty. They were granted their pre-trial liberties in the sum of $750,000 each.
The two are former Customs Anti-Narcotics Unit Officer, Anil Sookhoo and a customs officer attached to the Guyana Revenue Authority Shameka Caesar. They will return to court next month.
April 25th, 2022.