The inaction of the Guyana Police Force on a complaint of abuse and discrimination meted out to female Special Constable, Shonette Bollers, has led to her tendering her resignation. Her resignation which took effect immediately was submitted recently.
The 32 year old mother who filed private criminal charges against the son of Retired Chancellor Carl Singh said she did not feel safe performing her duties and she was in constant fear for her life.
Bollers was forced to file private criminal charges against Nirvan Singh over the failure of the Police Force to investigate the matter and institute charges. Those charges were filed by her attorney, Eusi Anderson.
Singh was charged with exciting racial hostility towards Bollers in contravention of the Racial Hostility Act on the grounds of her race as an Afro Guyanese. The attorney was released on $100,000 bail and will return to court on May 18.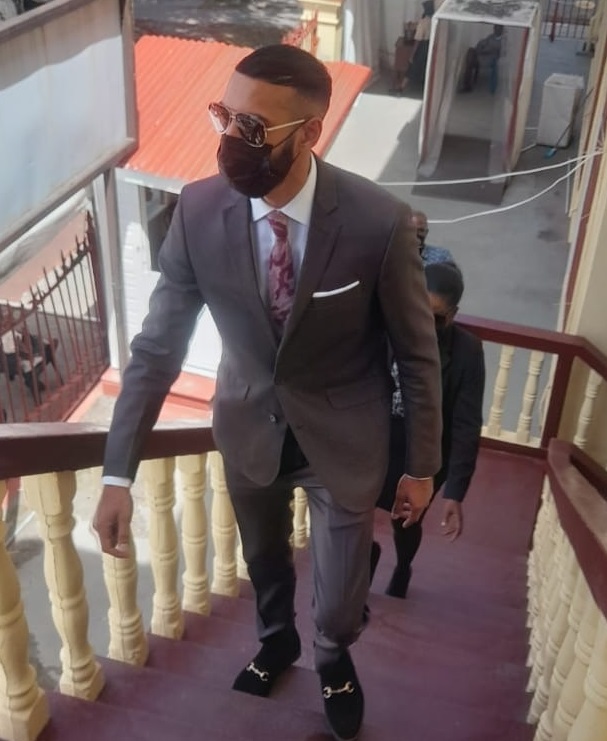 In her resignation letter seen by this newscast, the young woman who joined the Police Force in 2018 said she believes she needs to be more focused on the ongoing court matter.
Bollers in her letter of resignation said as a result of health concerns, it is her opinion that she is no longer a credit to the force. That it was not her desire to be requesting sick days regularly since it would affect her efficiency at work.
Bollers accused attorney at law Nirvan Singh of verbally abusing her, of calling her a monkey, a black monkey and subsequently told her that black people have no purpose. This happened at the home of Retired Justice Singh. The young Singh is also an occupant of the home.
Since the incident was reported on March 20, 2022, the Guyana Police Force has been silent. Further, several women rights organisations and activists have called out government and the Guyana Police Force over their refusal to address the matter.
Apart from filing private criminal charges against Attorney Nirvan Singh, Bollers filed a more than $100 million law suit against him.