Three persons are in custody following the discovery of $11 million worth of marijuana in Canje Creek, Berbice by ranks of the Customs Anti-Narcotics Unit (CANU). 
CANU in a press statement said during a maritime operation in the Canje Creek its officers discovered a speed boat containing several bulky garbage bags docked at the pump station which drains the number 66 Village canal. Further three persons lurking in close proximity to the boat were also arrested.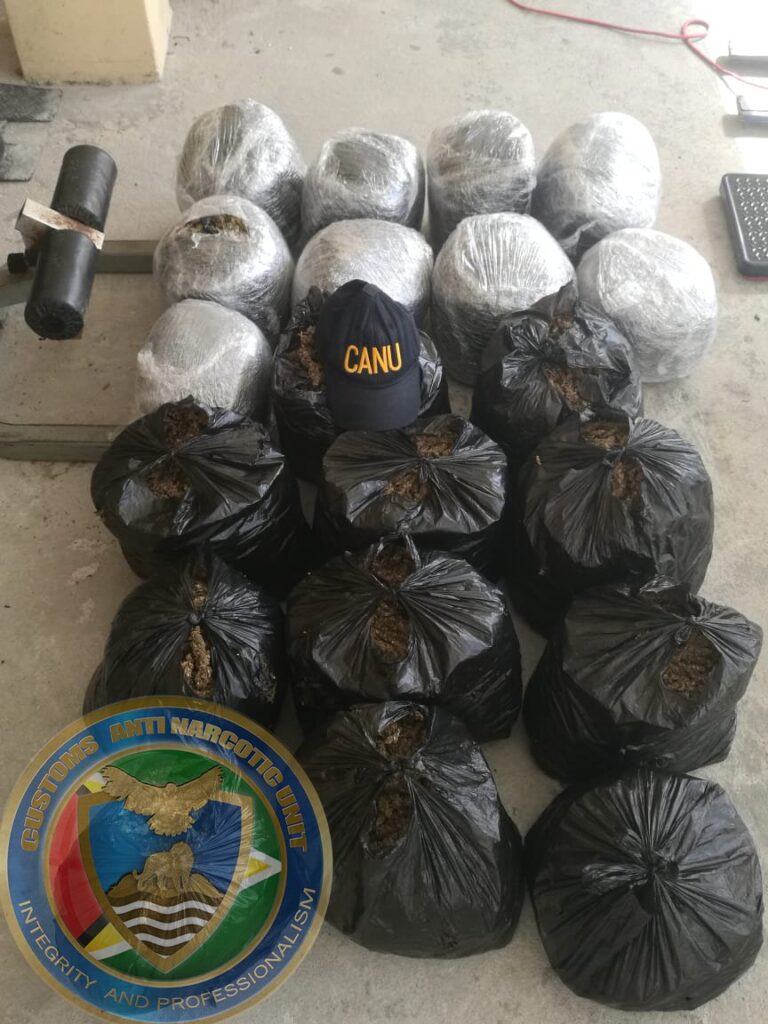 The marijuana had a weight of 41.8 kg or the equivalent of 91.2 pounds with an approximate street value of GYD $11 million. The drugs, men and boat are said to be at the headquarters of the drug enforcement agency in the city. 
CANU said the investigation is still ongoing but that the operation is part of its effort to reduce drug trafficking in the Berbice district.