A man who was once a fugitive in Guyana Troy Thomas was found guilty of the murder in NY of Keith Anthony Frank. The guilty verdict was handed down yesterday, May 2 2022 some eleven years after the murder took place. Thomas was found guilty of second degree murder. His sentencing will be on June 17th 2022. The victim's mother said "It's 11yrs but justice was done… "
The extradition laws in Guyana were tested and lauded by the US authorities when in 2019 the then Guyana Coalition government ensured the return of Thomas. Thomas was hiding out in Guyana since 2011.
The young man was a murder suspect in a NY Richmond Hill killing. Troy Thomas killed 20-year-old Keith Frank in 2011 in a flash of violence outside a South Richmond Hill party. Frank was attending a birthday party and ran into a group of other Guyanese men who were at odds with one of Frank's friends over some young adolescent issues.
Frank who moved to Queens from Guyana when he was 12, died exactly two months before his 21st birthday after he was shot once in the torso at around 4:45 a.m. on Dec. 11, according to the NYPD.
The NY Police Department began looking for the man named Troy Thomas in connection with the shooting. A wanted poster was placed in the lobby of the 106th Precinct.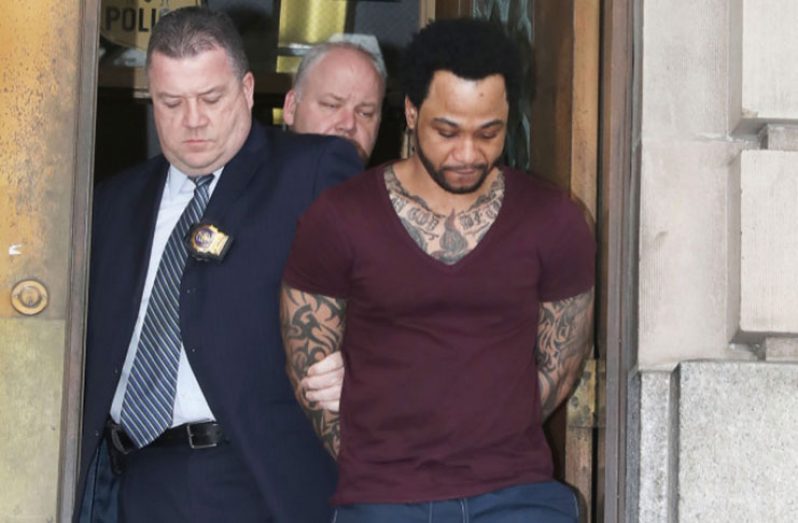 Thomas within hours fled the jurisdiction and crossed over to Canada from New York State. In Canada, he used travel documents belonging to a relative and boarded a flight arriving in Guyana in the early hours of the morning before an international wanted bulletin could reach Interpol.
The Guyanese immigration officials admitted Thomas within 48 hours after the murder took place. The man stayed a stone's throw from a police outpost in South Georgetown.
Thomas later fled to the Corentyne area (where he had relatives) after he learned that the US agents were hot on his trail.
Guyana did not have a good history of returning suspects and fugitives. The country became a haven for persons fleeing other jurisdictions and in some cases living fairly high profile lives in the country. That position changed under the previous Coalition government.
The American Embassy noted what it called "this positive step forward" when Thomas was extradited and commended the then Government of Guyana. Guyana is moving in the right direction, the US Ambassador said. "Establishing a roadmap for future extraditions, bringing a fugitive to justice, making Guyana a safer place for Guyanese citizens – this is the best example of rule of law existing in Guyana." The US Ambassador added.